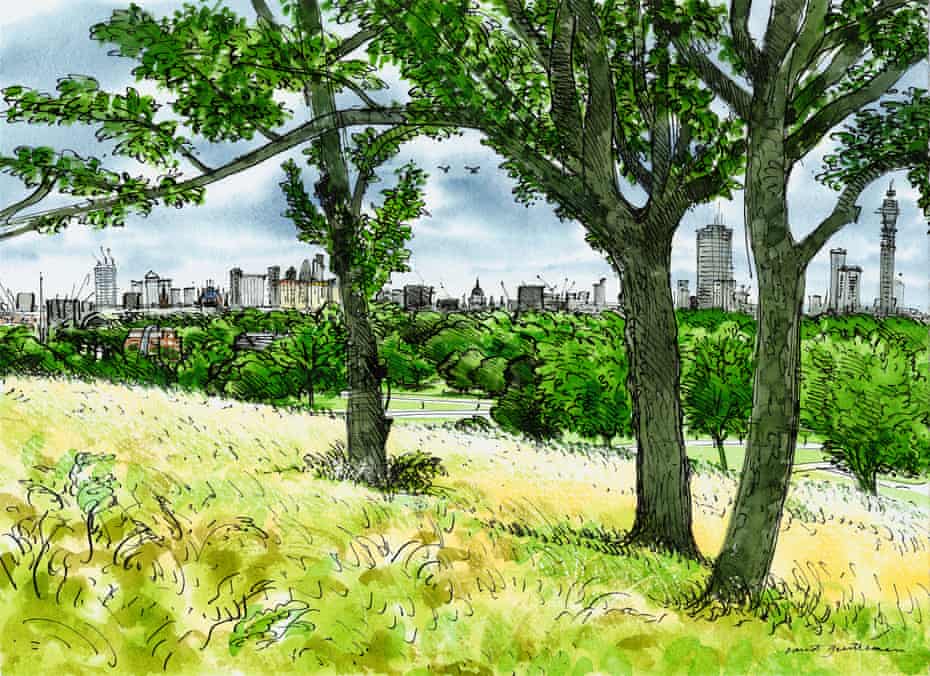 When I took a dive into the world of Urban Sketching over the Christmas break I came across David Gentleman. Actually having grown up in the UK I had seen David Gentleman's work many times before, on stamps and also on Charing Cross Underground Station in London. David has been incredibly prolific over the course of his career – working in watercolors, wood engravings, illustration and design. He's created stamps, coins, cards, books of his own work, illustrated books for others, murals it goes on and on. Impressive and something for us all to aspire to.
David lives in a part of London called Camden Town and his studio is at the top of the house. Check out a tour through his studio here. Most of David's books are out of print, some of which go for a shocking amount of money used. I'm fortunate enough though to have a couple of his books – the most recent one is 'My Town: An Artist's Life in London.' Check out Danny Gregory talk about David's Book Britain in the video.
Finally listen to David himself talk about his life and his book 'London, You're Beautiful: An Artist's Year' in the video below. To find out more about David Visit his website here.